Transform your data into results
Re:Co's SaaS platform and trusted advisors enable private market investors and their portfolio companies to accelerate Environmental, Social & Governance (ESG) results.
Are investors expecting


elevated ESG performance

in your portfolio?
Do you find it difficult to determine

'what good looks like'

when it comes to ESG?
Are you faced with

resource constraints

making in-house ESG management difficult?
Re:Co supports you in achieving a sustainable, competitive advantage in the long term
We are future focused
Re:Co market intelligence helps you 'see around the corner' and prioritize metrics your investors are likely to ask for in the future.
We are your one-stop-shop
Rather than managing multiple software providers and third-party consultants, Re:Co configures our platform to your needs and offers advisory support to simplify ESG management.
We are your trusted partner
Our team of experienced advisors is motivated to support you in achieving your ESG ambition, not just interested in selling you a software subscription.
We create value, not just reports
The Re:Co platform is designed to help your portfolio set targets, determine action plans and improve performance.
We give you decision-useful outputs
Outputs from the Re:Co platform slot into pre-existing governance structures helping you monitor portfolio results efficiently.
Testimonials
Amanda Good
Partner and Global 
Head of Value Creation, Searchlight Capital Partners
"Engaging Re:Co as our trusted advisor for our ESG strategy and implementation has been game changing for us. In a year Re:Co has advanced our thinking, our policies, our culture and most importantly, the actions we have taken. Re:Co is truly the one stop shop from great insights, to the tools that enabled us to execute quickly and easily. Re:Co will be our ESG partner for the foreseeable future!"
"Re:Co has advanced our thinking, our policies, our culture and most importantly, the actions we have taken"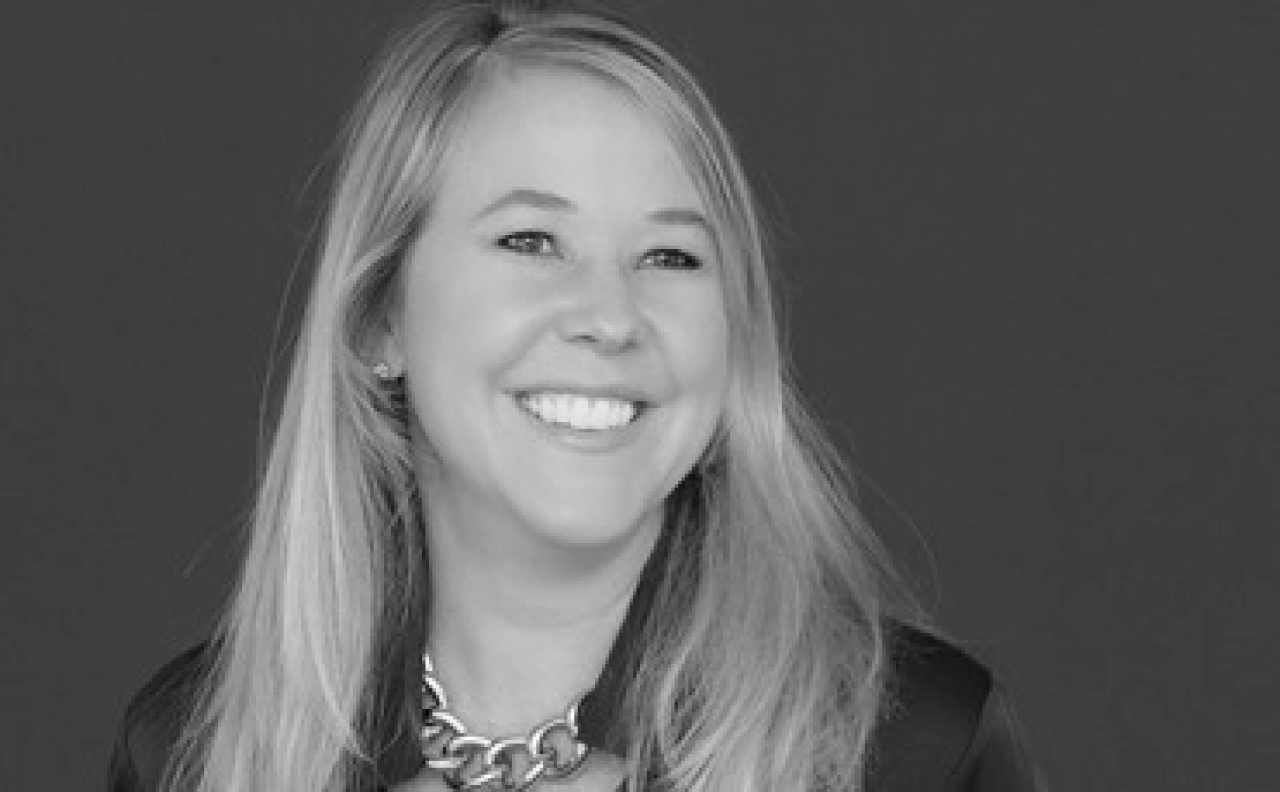 Gareth Basford
Director of Finance, Ardent Hire Solutions Ltd
"The Re:Co team was excellent. 
The planning process was efficient and thorough and successfully identified the areas of our ESG action plan where new strategies were possible and additional focus was required."
Tom Innes
Senior Vice-President, All Points Broadband
"The Re:Co team truly cares about ESG objectives and they were able to provide actionable steps we could take specific to our business and resources. Their attention to detail before, during, and after each session was top notch!"
Hervé Blanchard
CHRO Chief Human Resources Officer, Latécoère
"Strong experience and expertise in the ESG area. Very open to provide advice and share benchmarks."
Olivia Jones
Executive Vice President, Care Advantage
"Re:Co provided excellent guidance, education and support as we worked to implement an ESG strategy for our organization."
Maria Knapp
Partner, Control Risks
"Re:Co was incredibly quick to understand the pulse of our organisation and connected easily with our senior stakeholders which was vital for Control Risks to achieve its ESG strategy objectives in a tight timeframe. Re:Co was very responsive during the course of our work together and provided advice that has created a long-term impact on our global strategy."
Julian Henley-Price
Group General Counsel, Survitec Group
"The Re:Co team provided clear and actionable guidance to data gathering. 
The output was both useful and supported our ongoing ESG strategy workstream, while Re:Co's support was always timely 
and has helped us frame our journey."
Our Platform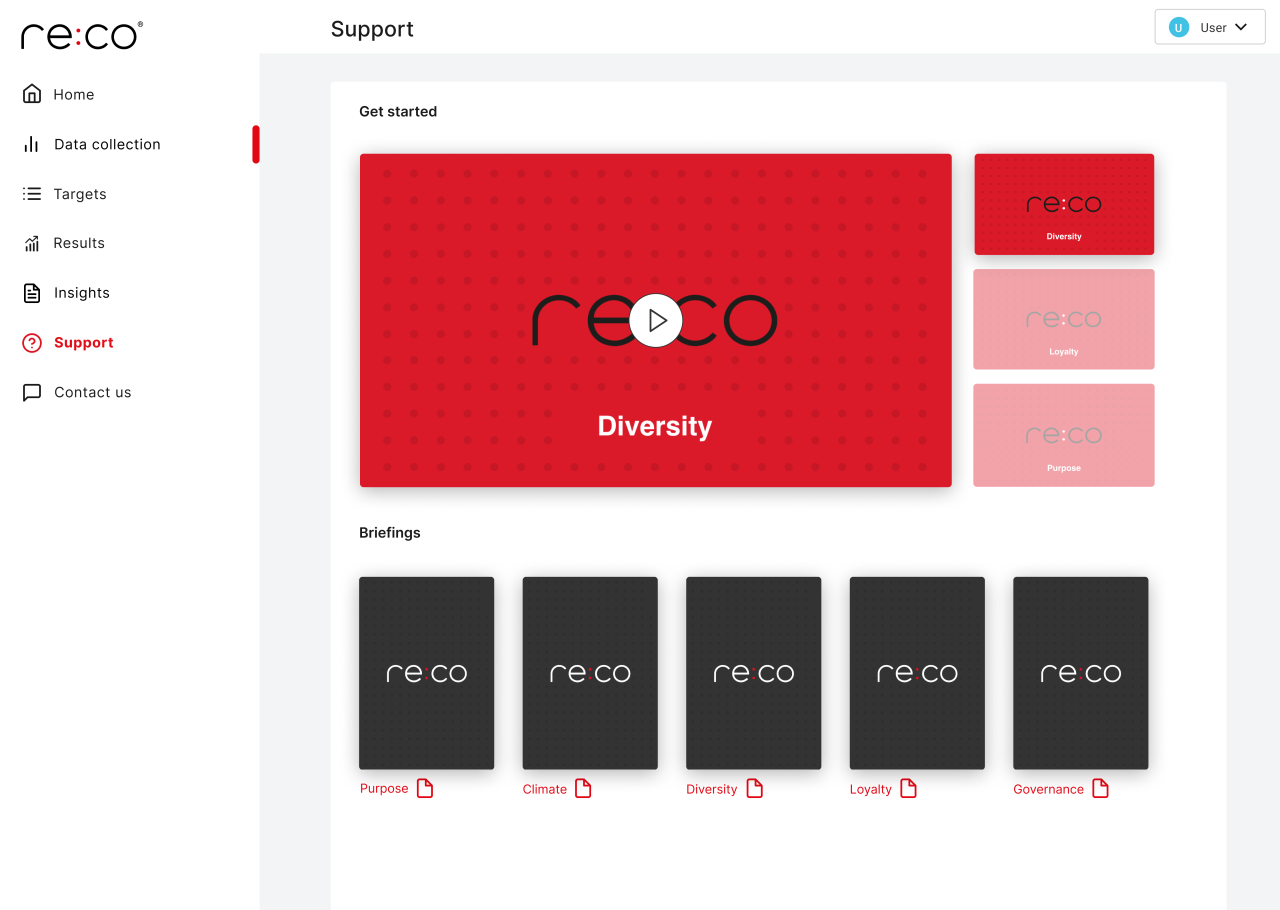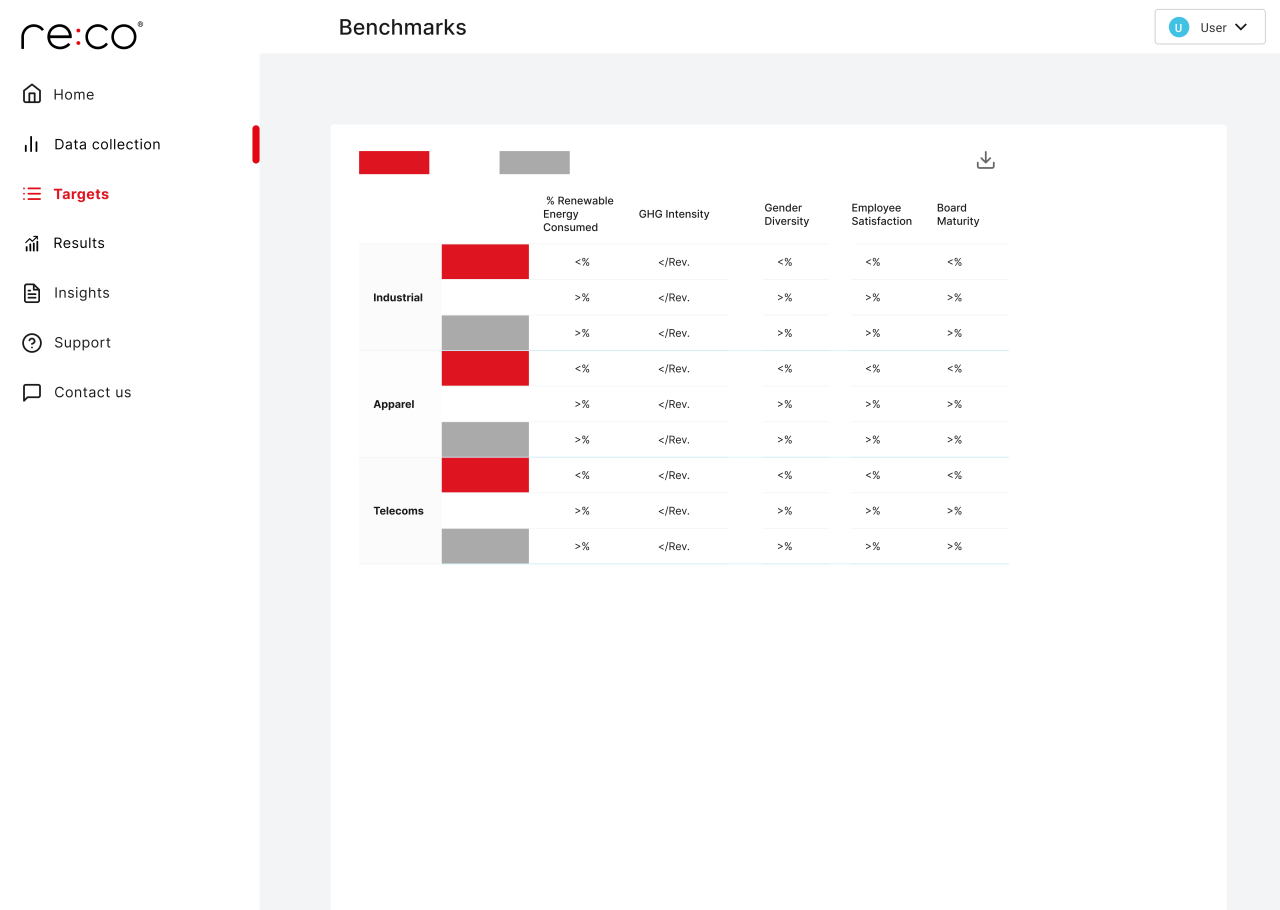 Capacity Building
The support section has reference documents and training – it's about building capacity in-house for Portfolio Managers and Portfolio Companies.
Portfolio Data Collection
We configure the platform to collect the ESG data you need from portfolio companies or specific lines of business (including GHG emissions).
Benchmarking & Risk Assessments
Review peer benchmarking and climate risk assessments for your portfolio or line of business.
Target Setting & Action Planning
Guide target setting and action planning with trusted ESG advisors.
Track Progress
Simplify ESG Portfolio Management so you can efficiently focus on results
Find a subscription that suits you
Re:Direct


Data Collection
Metric Prioritization (incl. standard review)

Platform Customization

Training

Portfolio Data Collection(incl. GHG emissions)
Re:Shape


Data Collection & Benchmarking
Metric Prioritization (incl. standard review)

Platform Customization

Training

Portfolio Data Collection (incl. GHG emissions)

Full-Service Portfolio Support

Benchmarking
Re:Build


Turnkey ESG Management
Metric Prioritization (incl. standard review)

Platform Customization

Training

Portfolio Data Collection (incl. GHG emissions)

Full-Service Portfolio Support

Benchmarking

Target Setting & Action Planning

Portfolio Monitoring

Senior ESG Advisor Access